As of July 17th, 2020, face and facial services are permitted. I will not be taking holidays in September.
Though it is back to school season, I am already starting to schedule Christmas appointments. Scheduling will include the mandatory 15 minutes clean/sanitize break between clients. All Covid-19 protocols are still in effect. Covid-19 Reopening Guidelines
The following guidelines have been set by the government to ensure your and our staff's safety:
Only one person is allowed in the salon and nine persons in the building for other services.
Confirm your appointment.
Arrive 5 minutes before and wait in your car or sidewalk (social distancing is marked) I will come and get you (The door is locked).
You must wear a mask to enter, I can provide one for you ($5 fee).
You must use hand sanitizer before entering.
You must answer and sign a Covid-19 questionnaire and waiver for tracing, every time.
If you are late, due to clean/sanitize time, your must reschedule your appointment and you will need to pay a missed/cancelled fee $30.00 next visit.
No coffee or water service available/ allowed at this time.
If you require product please let me know at time of appointment or schedule a pick up time.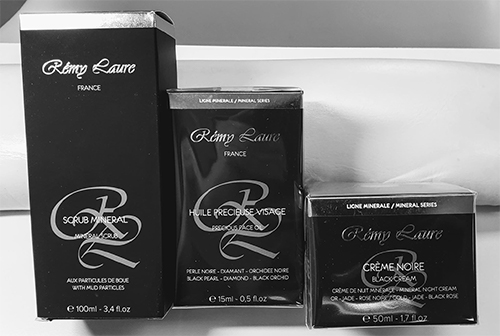 Cleo Light Therapy Mask
Cleo mask has different 7 colours each offering a multitude of benefits.
SPECIALTY SERVICES
Beauty Chez Renée offers specialty services such as: Skin Tag Removal, Cryoprobe, Radio Vaporization, Derma light, Vacuodermie, TPO5 (pressure therapy). Ellabenna Lash lift system is available. Just a lift for those that do not like lash extensions, or add lash tint in a variety of colours including this fall's mascara colour of choice 'burgundy'.