Covid-19 Reopening Guidelines
The following guidelines have been set by the government to ensure your and our staff's safety:
Only one person is allowed in the salon and nine persons in the building for other services.
You must wait outside in your car or social distancing on sidewalk (I will come and get you for your appointment).
You must wear a mask.
You will be asked if you have symptoms of COVID-19.
You must sign the disclaimer.
If you have travelled outside to a hot zone or out of our area, you will not be able to receive an appointment or entry.
If you have or were given an appointment, please confirm it. If you miss or are late for your appointment, a $30 fee will be added to your follow up appointment.
Do not try to book your hair and aesthetic appointments at the same time. At this time (due to rule 1), it is difficult.
No coffee, water or food service is available.
Upon entry to salon use hand sanitizer.
There is a mandatory 15 min cleaning/sanitation break between clients.
You must wear a mask, if you do not have one, one will be provided for a fee of $5.
You must make an appointment even to pick up product, due to rules 1 & 2.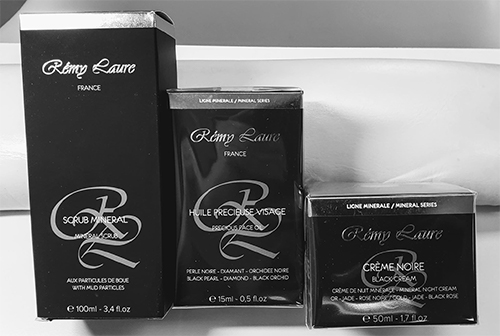 Cleo Light Therapy Mask
Cleo mask has different 7 colours each offering a multitude of benefits.
SPECIALTY SERVICES
Beauty Chez Renée offers specialty services such as: Skin Tag Removal, Cryoprobe, Radio Vaporization, Derma light, Vacuodermie, TPO5 (pressure therapy). Ellabenna Lash lift system is available. Just a lift for those that do not like lash extensions, or add lash tint in a variety of colours including this fall's mascara colour of choice 'burgundy'.